Our beautiful gloss finish gives your photos greater contrast and depth of colour. Luxurious, smooth and shiny, glossy pages give images high colour density, optimal colour graduation and perfect image sharpness. The gloss finish is made with a special UV varnish, giving your photo book a truly professional look. The gloss finish is most like traditional photo paper. Gloss is a matter of taste; some of our customers love it, others prefer the normal (matt) finish.
Curious to see how a gloss finish looks on your photos? See how to order gloss finish for details.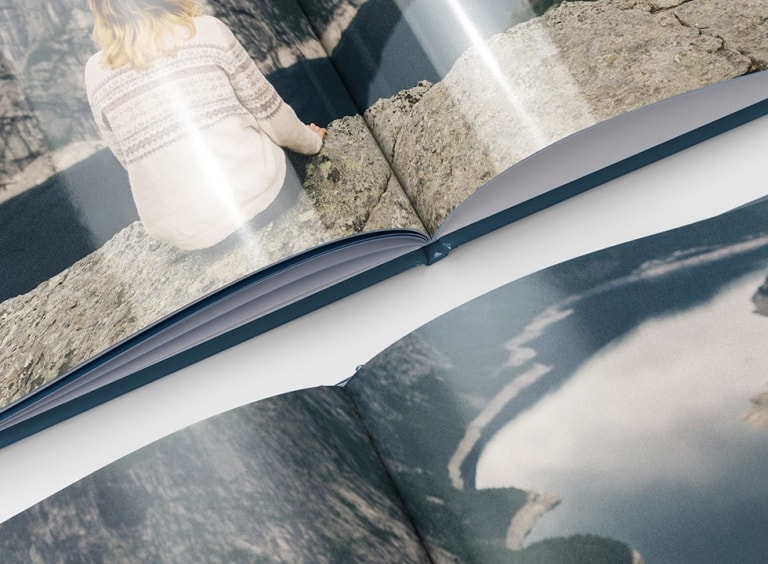 Please note: It is not possible to write on layflat premium paper with a gloss finish. For calendars, please read can I write on a glossy calendar?