Your invoice is the receipt of your order. Once you have completed your order with payment, your invoice will be available to download from your account. This invoice also includes the VAT details of your order.
To locate, click on "Orders", and then on "Order history" to see an overview of your orders. Click on the order number to view the order details. Click on "Download invoice" at the bottom to download your invoice. Please allow up to an hour for the invoice to be available once the order has been made.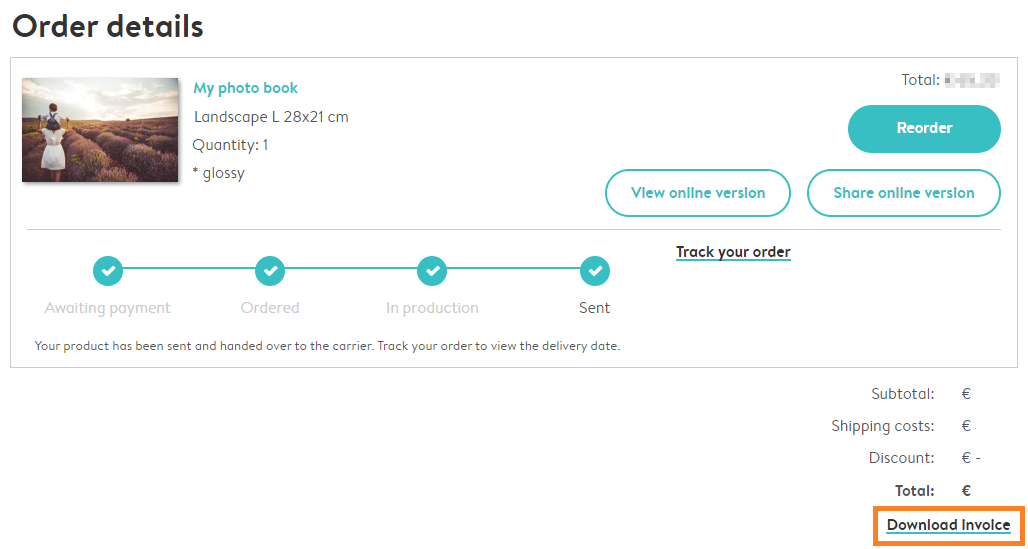 Cancelled order?
Unfortunately, if your order has been cancelled or you have received a reupload code from us you will no longer be able to retrieve your invoice from "My account". Should you still require the invoice after this time, please send us an email with your order number and registered email address. We can then send you the invoice manually.

I want to request a custom invoice
Whilst our customer service team are unable to make any changes to an invoice, including amending the address or name, the VAT number can be added. Should you wish to have the VAT number on your invoice, please contact us with the following information:
1. The order number(s).
2. The email the order was made under.
Once received, our customer service team will manually add the VAT number to the invoice and send it to your email address.

Please note:
- Due to the new GDPR law and our new privacy policy we can send the adjusted invoice to the email address you ordered with.