Trying to import photos from your Apple Photos application and don't see them in the creator tool? This may be because they have not been downloaded to your local computer.
Apple Photos has an option for 'Optimize Mac Storage' which can be found on the preference pane of the Photos app: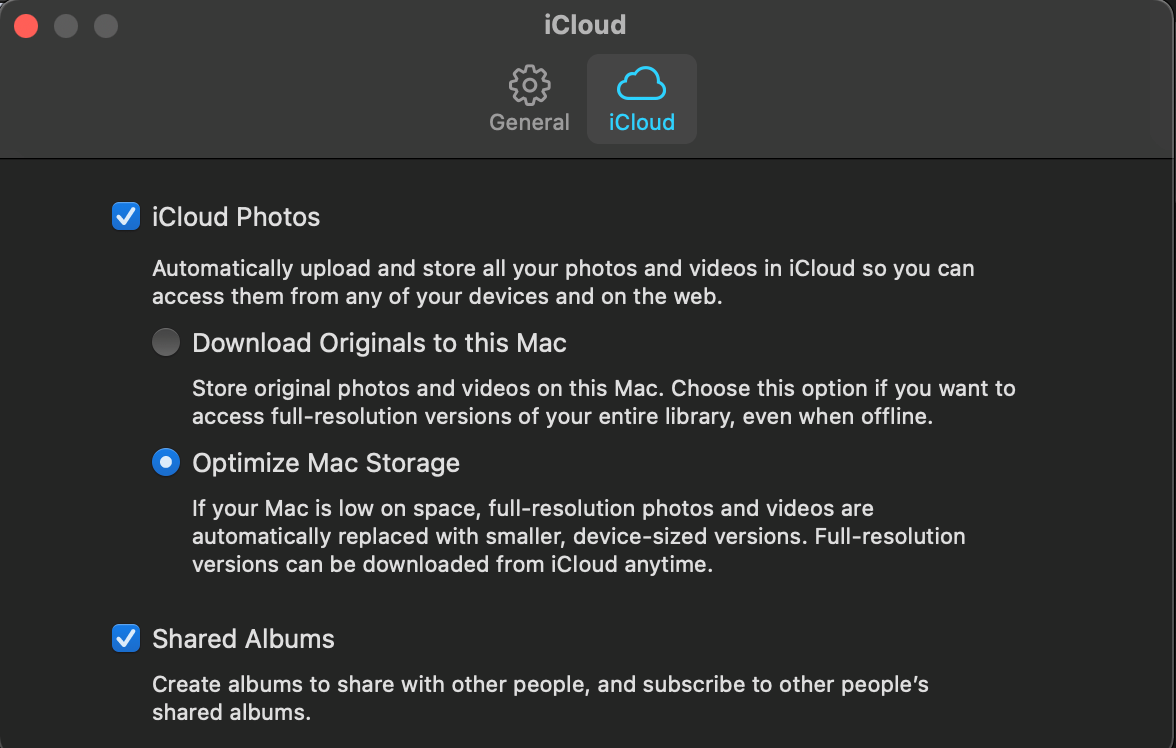 If you have this option checked then photos are not stored on your local Mac and the editor is unable to see the photos. One way to solve for this is to select 'Download Originals to this Mac', as this maybe unchecked to conserve local storage.
Apple does not have an option for forcing the download of an individual photo or folder. This can be resolved multiple ways, such as copying the images to a temporary folder on your desktop.
Using AirDrop
This can also be resolved by using AirDrop. Do so by selecting the photos or the folder you want downloaded and then click the share button. Choose one of the sharing options such as Airdrop. This will force a download of all the photos. After the download a second step will be started to export them for the share – you can cancel this. Once the download is complete go back into the Editor and you should be able to see and import all your photos.
1. Select photos and share via AirDrop, as displayed below: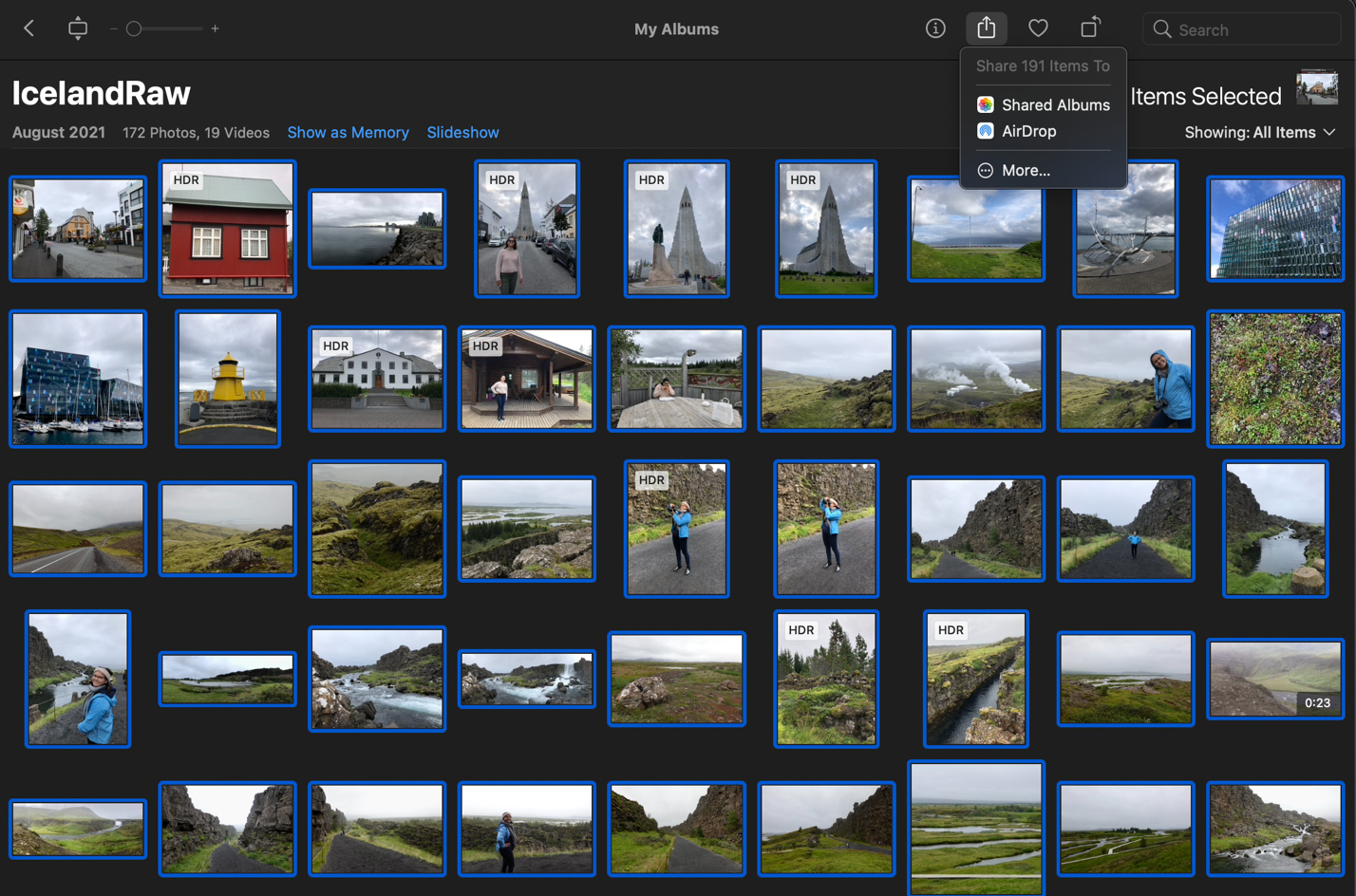 2. The photos will be downloaded, cancel the export once this had occurred.
3. Your photos are now ready to use in our Editor.